519-737-9162
519-737-9163


Our Products
We design and sell a range of dynamic, multi-purpose lift lugs that can be used for many material handling and equipment applications. Product application examples include: lifting, lowering, transport, tie-down, anchor-point applications, securement and turning dies, molds or machinery. Lift lugs capacities range from 5 to 100 tons. The most common lift lugs are designed to handle capacities of 12, 30, 40 or 50 tons. However, we do offer custom design services and are willing to engineer lifting lugs to suit any purpose. Depending on our clients' particular needs, our lift lugs can be temporarily installed for removal applications and reuse, or permanently installed for fixed applications.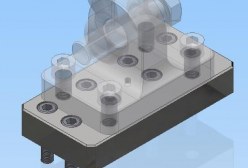 CLick View Details for more options
Please contact us for pricing, design certification, and/or manufacturing.